Sound is the fundamental building block to intelligence. Intelligence (comprehension/ reasoning/application) originates from very subtle sounds called "phonemes" (vowels and consonants) within the brain. These phonemes are processed by the brain and later expressed as thoughts in our chosen language. Although everyone has access to the same universal phonemes, how the brain processes them determines the level of active intelligence versus dormant intelligence.
Phonemic Intelligence has been demonstrated to restore access to the dormant intelligence that already exists within the brain, and is now being pursued by Harvard Medical School to further study its effects.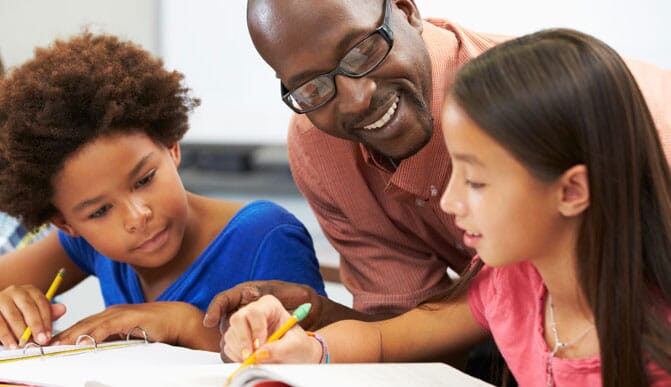 Pl has a unique approach to learning and social behavior, and attributes difficulties experienced in these areas to the learner's brain anatomy and physiology. Often times, traditional subject matter fails to recognize the different cognitive, emotional and behavioral make-up of each practitioner. Defying the one-size-fits-all approach, Pl focuses on improving the functionality of the practitioner's brain in all areas.
Phonemic Intelligence programs are the culmination of over 30 years of field testing, case studies, and refinement.
Phonemic Intelligence can be practiced anywhere, at any time, and for just 15 minutes a day to see results. It is advanced in its simplicity and requires no prerequisite training. People from all over the world and every walk of life have reported experiencing benefits, some in as little as one week.
Phonemic Intelligence has been demonstrated to produce dramatic results in a short amount of time by both children and adults in the U.S., India, and Mexico, and is not limited by race, age, or gender.
As a multi-faceted brain-enrichment technology, the benefits of using Phonemic Intelligence are almost innumerable. It offers unlimited growth in all areas of life. Regular application has demonstrated positive effects with a wide range of mental, emotional, and physical benefits.
With over 23,000 children and adults having used PI, the benefits have included:
Noticeable increases in IQ and intuition
Relief from anxiety and depression
Increase in concentration, comprehension, and creativity
Boost in confidence and self-esteem
Peace of mind and optimistic outlook
Compassionate social behavior
And everything in between
We offer custom-designed online programs for all age groups, with self-paced training from the comfort of home.
We guide you every step of the way with extensive training via audio, video, and downloadable documents.
Each program features a structured syllabus and progressive modules designed and tested to give you optimal results.
What is a Phoneme?
Smallest unit of sound
Building block of sound
Sound carrying intelligence capable of accessing unlimited potential
What Does Phonemic Intelligence Mean?
Phonemic Intelligence is made up of two words.
Phonemes + Intelligence =
Experiencing distinct sounds and the inherent intelligence embedded in those sounds
How Can a Phoneme Help Me?
Phonemes can help you:
Unlock your unlimited potential
Activate and awaken dormant areas of the brain
Enhance your natural intellectual, social and emotional intelligence
Improve all facets of life
See our individual programs for unique benifits
The morning practice unites the school. I 'mandated' Phonemic Intelligence so that each student would have an opportunity to transform this year. When I decide we are going to do something that will help our students, we do it!
Before practicing Pl, I was unable to concentrate. I felt disturbed, and when I used to sit and study I used to either fall asleep or look outside the window and daydream. I used to study for no more than thirty minutes at a time. After practicing Pl, now I am able to study for at least two hours straight. I am now able to complete what I start.
We want to develop a new culture of learning, not something to just calm the students down, but to create an environment of safety where the school becomes their haven.