"When students can't understand math or science or any other subject, don't blame them, nor the teachers, nor the tutors… Who would you blame, then? The Brain The problem lies in low activation in areas associated with learning (math, science, etc.), as well as behavioral traits. The SIP dramatically increases the activities in the aforesaid areas." 
– Dr. Pillai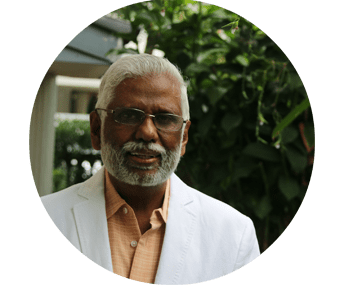 A New Approach to Academic Learning
Super Kids Academy Tutoring offers premier virtual academic tutoring combined with personalized coaching of a Phonemic Intelligence (PI) practice from qualified teaching professionals.
What is Phonemic Intelligence?
Dr. Pillai's Philosophy
of Subtle Sound
The Science Behind Phonemic Intelligence
Go Beyond Conventional Learning
Phonemic Intelligence (PI) is a non-invasive, brain-based student training program that can significantly improve learning, behavior and overall student achievement.
PI uses a proprietary blend of phonemic sounds, hand placements and concentration exercises to active key parts of the brain.
Conventional teaching methodologies often overlook the importance of the cognitive, emotional and behavioral make-up of the student's brain.
PI's unique approach to learning and behavior attributes difficulties experienced in these areas to the learner's brain anatomy and physiology. Within seconds, PI can increase the blood flow of brain areas associated with intelligence and behavior.  Learn more about the science behind Phonemic Intelligence.
Benefits For All Students
Super Kids Academy Tutoring can benefit all students- including struggling students and students with higher IQ's.
Successfully Progress In School
Improve Independent Learning
Develop Good Study Skills
Maintain Advanced Placement Classes
Increase Confidence and Reduce Anxiety
Support Homeschool Curriculum
Prepare For Testing Or Entrance Exams
Increase Proficiency In A Targeted Subject
PI Academic Tutoring Curriculum
Phonemic Intelligence
Pl uses phonemic sounds, hand placements and concentration exercises to active key parts of the brain

Students begin with a global brain activation practice and receive additional PI modules targeted to individual goals

PI practice takes between 7-15 minutes each day

Daily practice tools are delivered in an online module
Neuroscience For Kids
Introduces students to key areas of the brain- the location and associated functions

Helps students relate their brain and brain health to their personal and academic goals

Provides students with engaging, supplemental neuroscience activities for independent use

Develops student enthusiasm for daily PI practice and benefits
Academic Tutoring
Personalized to focus on subjects with the greatest opportunity for growth

Allows students to work on class projects or homework with a tutor

Teaches important study skills that support overall learning and comprehension

Encourages students to take pride in their work

Supports test preparation and intensives on challenging concepts that require additional learning time
How Does Private Tutoring Work?
Parents receive a 30-minute orientation with a PI Coordinator to discuss student objectives
Students are matched with a professional PI Tutor based on academic needs
Students meet once to twice weekly with their tutor virtually via Skype
Sessions are approx. 45 minutes and include all 3 curriculum components
Students receive access to an online PI Module to support daily PI practice
Students keep a notebook of session instruction to support ongoing school work
Tutors may send additional support materials and videos via email as appropriate
Parents may meet with a PI Coordinator at any time to discuss student development
Enrollment and tuition is processed monthly
The Biggest Gift You Can Give A Child
Is A Great Brain!
If you are interested in learning more about pricing and how Super Kids Academy Tutoring can work for your student, fill out the interest form below and a representative will be happy to assist you.